Beverage industry
The beverage industry, like the food industry, is one of the sectors that consume enormous amounts of packaging. One of the reasons for this is that in the beverage industry in particular, business models can only be implemented more efficiently with individual packaging and thus packaging waste is produced
(statistically, the largest amount of packaging waste ever produced in Germany was recorded in 2018). This is one of the reasons why Germany and the EU have imposed environmental regulations that help to reduce the ecological footprint of these industries, but can threaten the existence and profitability of companies in the sector.
With the core services of our multi-chamber technology and the multi-chamber container variants derived from it, more economic and ecological potential can therefore be extracted from the entire beverage process. The reasons for this lie primarily in the weak points that can be critically analysed in the industry (from strategic product planning through production and logistics to consumption and disposal) with common sense and process know-how. Here are a few pointers:
In production: reduction of the required number of containers & efficient heating processes support the reduction of energy costs

Logistics: As less packaging is required, costs for storage, packaging and transport decrease,

Carbonated beverage bottles can be used longer by portioning. Result: Reduction of food/energy waste,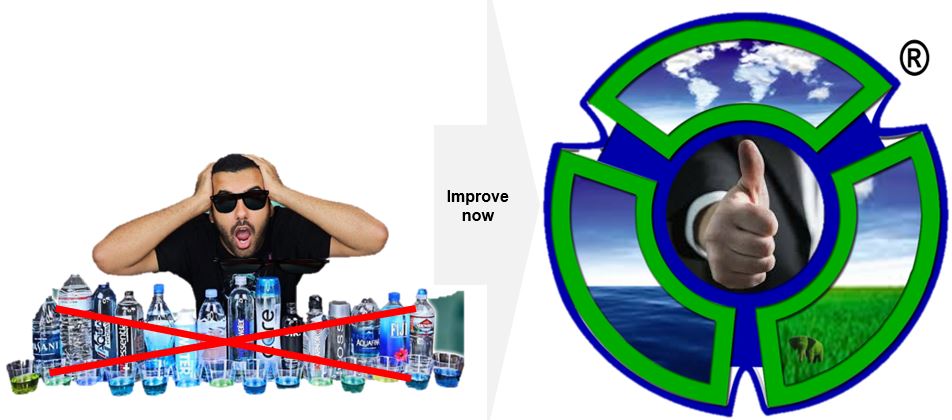 Figure: Improvement direction
The aforementioned benefits simultaneously lead to a reduction in food waste & wastage, packaging effort and costs for internal core processes, which has a positive impact on the company's profitability. The benefit is also that the company can positively communicate its small environmental footprint to the satisfaction of its target customers and other strategic stakeholders. 
Contact us if you have another cooperation request, we are open to constructive marketing solutions.